WELDING AND FABRICATION SERVICES FOR GTA, MILTON, OAKVILLE, BURLINGTON AREA
In 1990 President of Sovereign Fusion, Tom Sovereign, started a mobile welding company with a custom rig.
OUR STORY
Operating out of Campbellville since 2006, our shop is 6000 square feet and equipped with two - 10 ton Overhead Cranes, large brake press, profile cutting table, and much more.
We are a CWB certified custom welding shop specializing in carbon steel and aluminum, offering site installation, and HDPE (High Density Polyethylene) pipe fusion.
We specialize in the aggregate industry, heavy equipment repairs, and water management solutions.
We service the environmental sector/waste management and the fabrication of structural steel for deep foundation infrastructure. Our goal is to provide innovative solutions that will improve efficiency and effectiveness while increasing productivity to positively impact your bottom line.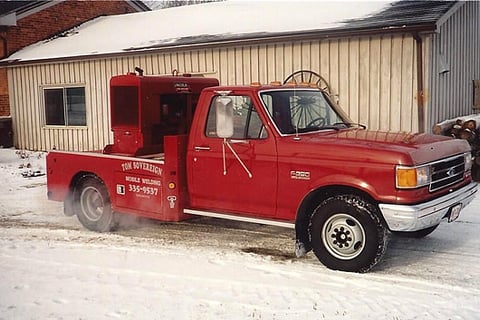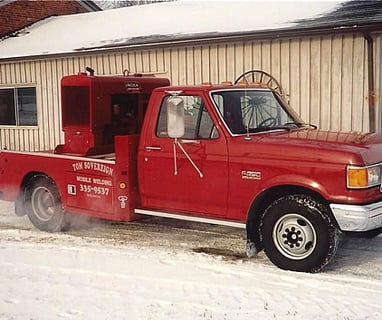 CWB Certified Welders in 47.1 & 47.2
Custom Fabrication for Aggregate & Mining
CNC Profile/Plasma & Oxy Cutting
HDPE Pipe FusionMobile Welding/Lancing
Conveyor Fabrication & Installation
Fabrication of Structural Steel for Deep Foundation Infrastructure
Bucket Rebuild
Fabrication of Heavy Weldments
Millwright
Plant/Equipment
Dismantle/Relocation
Fabrications of Engineered Lifting Devices
Boom&Stick Repair
Preventive Maintenance
Design/Detail - 2D & 3D
CWB certification, Mcleroy - Butt fusion 2" - T500 & Electrofusion, Surface Miner, Confined Space, Working at heights, Lockout, Telehandler, Excavator.
Our employees have following training: